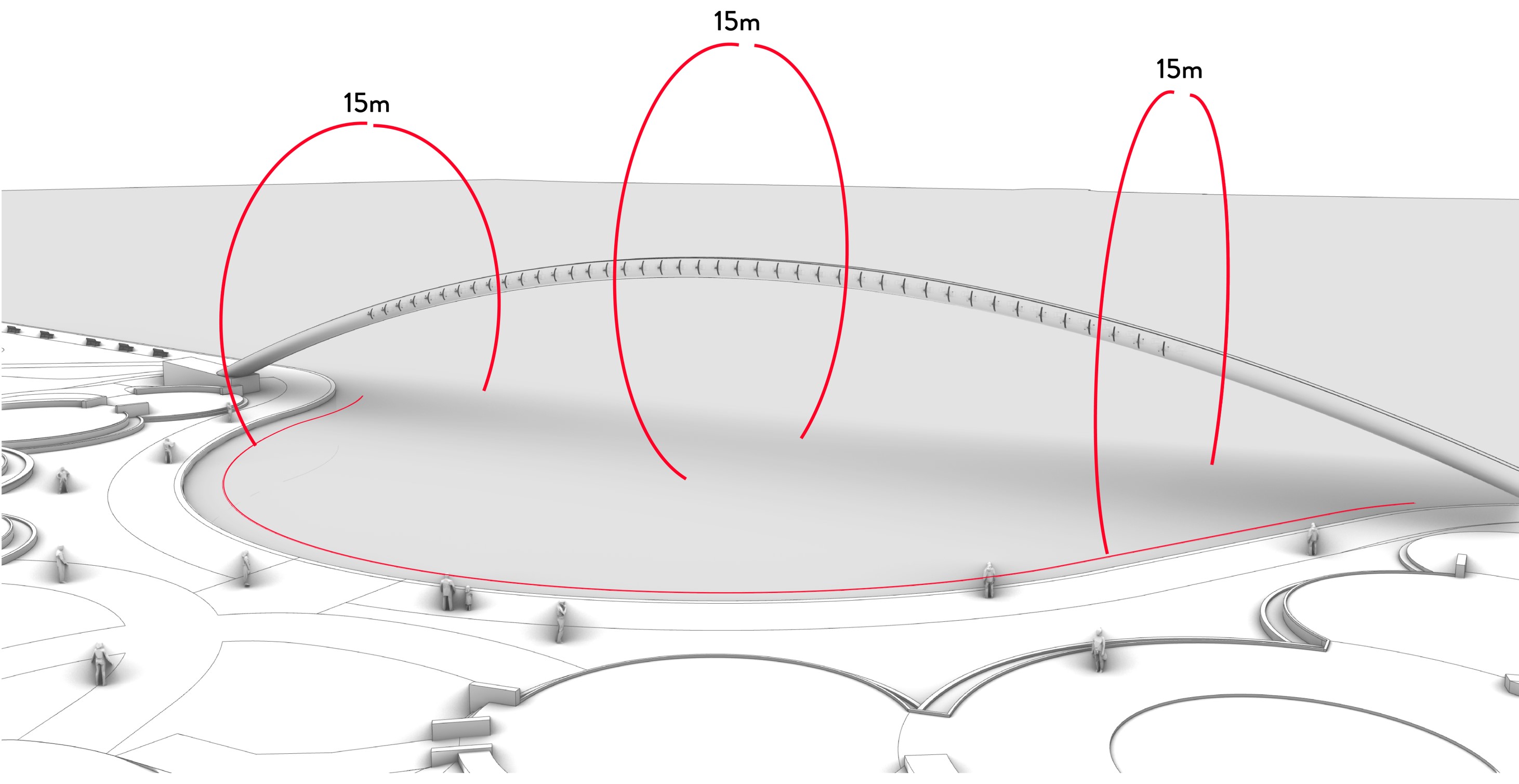 Fountain Design
The Arch is designed for 360 degrees of waterflow, with a throw of up to 15m. The location of the nozzles has been calibrated to ensure water only throws into the bay. Sensors would constantly measure wind speed and direction and adjust the water pressure and nozzle activations as necessary to reduce water spray onto the belvedere. The Arch's 85 nozzles are each designed to rotate through 180 degrees, with lighting attached to its head to follow the waterflow.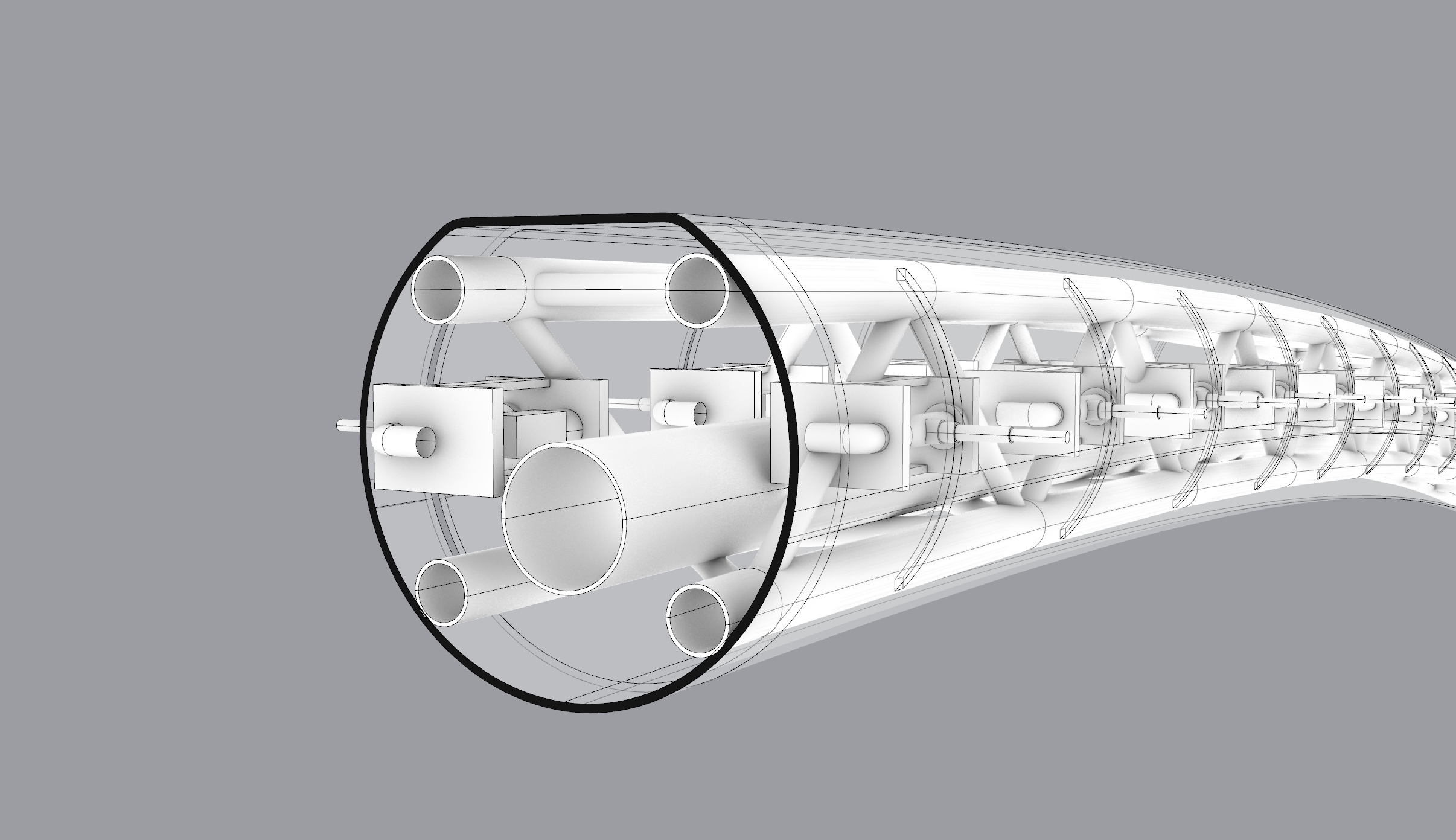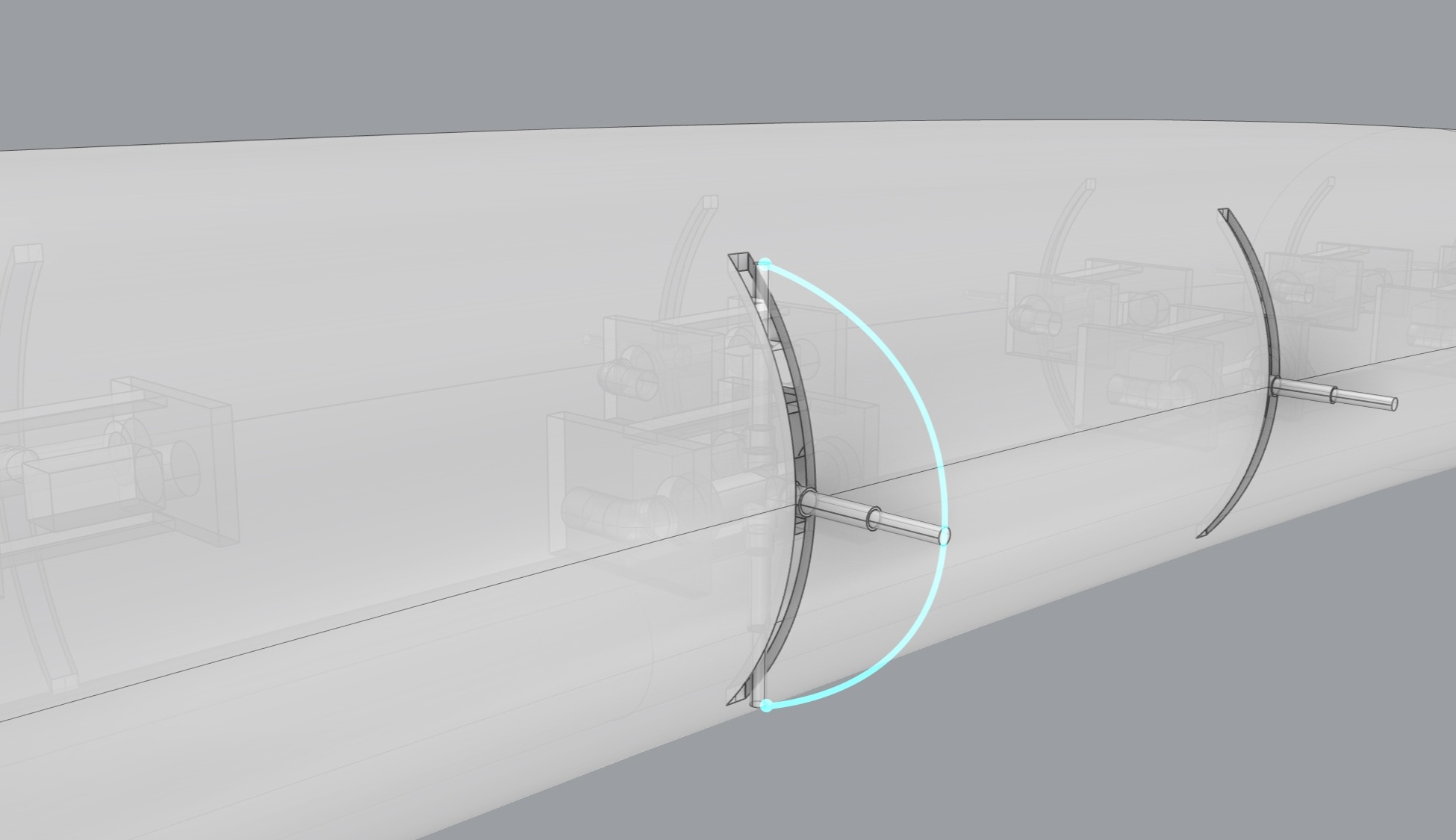 Structure
A box truss will form the underlying structure of the arch. To withstand the wind loads coming off the Detroit River, the arch is widened at its base for additional stability while maintaining an elegant structure at the middle. The steel arch will be supported by a concrete structure which will also facilitate the technical services rooms at each end of the arch.
​​Integrated Fountain Lighting
‍Each fountain nozzle would include integrated lighting that follows the path of the waterflow. Both nozzles and lighting are fully programmable with DMX controls.

​​Land-based Lighting​
Mechanized multifunction lighting instruments located around the perimeter of the bay will augment the fountain show with additional layers of color, materiality, and texture.

​​Arch-based Lighting
‍Lighting would be incorporated on the arch itself, such as continuous LED strip lighting, as well as lighting mounted under the arch to allow the structure to have a strong presence at night. ​​